Research & Development for Tractor and Truck Parts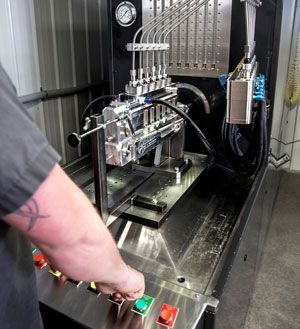 Dyno Testing on Diesel Performance Parts
A Dyno Test is performed when we use a dynamometer to test a product for force, torque, and power. The power produced by an engine can be calculated by simultaneously measuring torque and rotational speed (RPM). The Dyno Test works by first hooking up a tractor motor to the Dyno Test. After the tractor motor is attached to the Dyno Test, our products are then attached to the engine to make sure everything is working properly.
At Hart's Diesel & Machine we perform Dyno Tests to ensure that our products are precisely made. Testing our products helps to ensure that our customers are being sold the best truck and tractor pulling parts on the market.
3D Printing of Diesel Performance Parts
3D Printing allows an object to be made from a three-dimensional model. Here at Hart's Diesel we make some of our products and parts through 3D Printing. We do this by using 3D molds along with blueprints and computer software to help make each piece its own distinct part.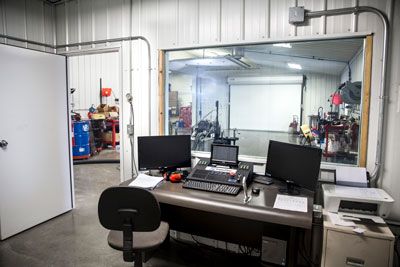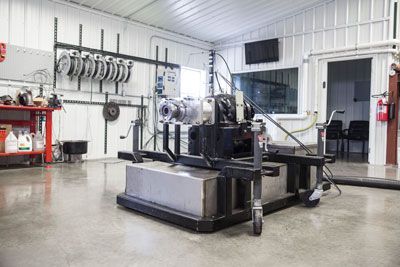 CNC Machining of Diesel Performance Parts
A CNC Machine is a machine that allows machinists to insert precise instructions into a computer program so that a part, product or object can be made. Our computer program, operated by one of our expert machinists, and CNC Machine work together to create a product that is efficiently and accurately made.
Our CNC Machine is used to manufacture the products we sell at Hart's Diesel. The CNC Machine does this by taking the data from the computer program and transferring the information to be read within the machine. From there, our machinists will operate the CNC Machine until the pulling part is fully developed. This process allows us to create high quality pulling parts, which in return leads to higher performance and quality.
FAQs About Our Research and Development
Do you offer CNC Machining, 3D Printing, and Dyno Testing to your customers?
Our main focus is to build the pulling parts we sell ourselves, that being said, we do not currently offer our customers the ability to request a custom part to be made.
Our CNC Machine is used to produce our turbo chargers, fuel injection pumps, and fuel injectors. We use our Dyno Tester to specifically test our products before declaring them fit for sale. Our 3D printer is used specifically to create any parts needed to sell or repair old parts. Check out our products page to learn more about our pulling parts offered!
Why is research and development vital to your shop?
Research and development is vital to our shop because we want to make sure we are making the best tractor and truck pulling parts on the market. We always make sure every diesel performance part is precisely made on our CNC Machine. After our parts are manufactured, we test our pulling parts on our Dyno Test to make sure the parts work correctly and reliably. Having these machines in-house allows for us to help our customers with any of their tractor pulling part needs.
What is the biggest advantage to Dyno Testing?
The biggest advantage of Dyno Testing is making sure the pulling part is working and running properly. We test each of our products in-house before marking them for sale to ensure quality products are being purchased by our customers!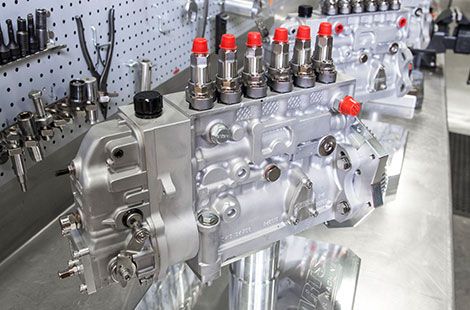 Let Us Help You with Your Tractor Pulling Parts
Are you interested in purchasing a new fuel injection pump, turbo charger, or injector? Well what are you waiting for? Check out our performance pulling parts!